Camp Hollywood HEART Partner (1995-Present)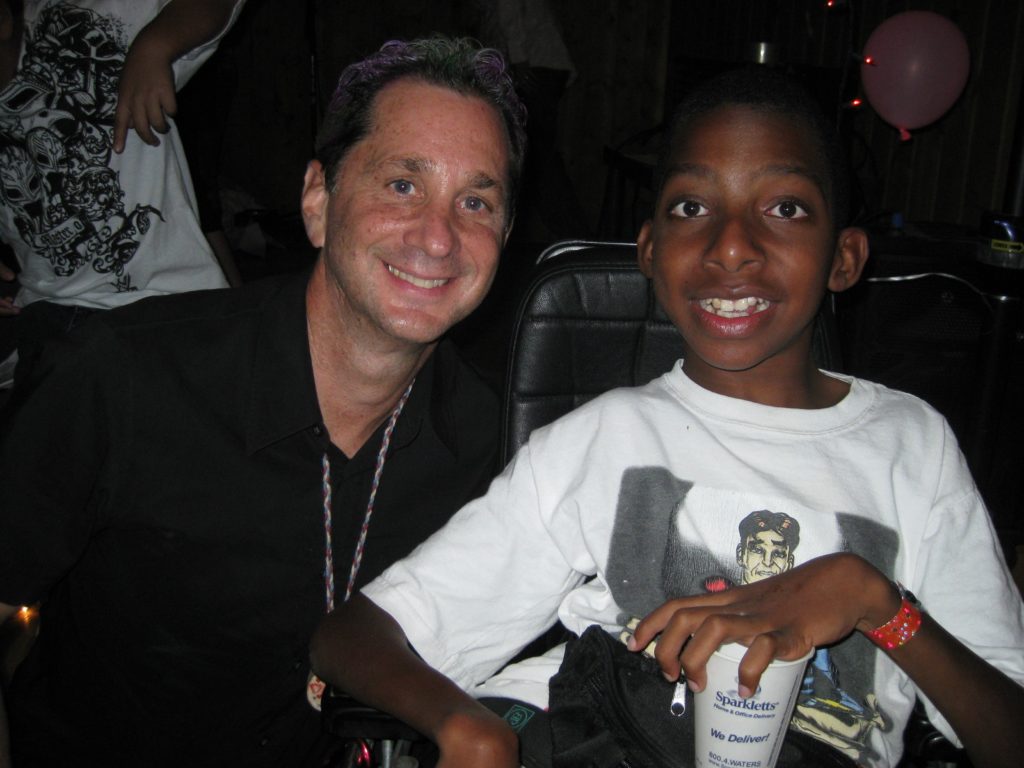 David (left) with then participant Dvonte (right) in 2009
From a young age, David Gale has spent much of his free time doing community service work. In 1994, when the AIDS epidemic had become one of the most serious crisis in the world, David wanted to do something to help those affected by the disease, especially children and youth. Remembering his own life-changing camp experience as a child, David thought that starting a camp for children affected by AIDS might be a way he could make a difference. But rather than start from scratch, he did some research and came across Camp Heartland, which One Heartland's founder Neil Willenson was operating in New Jersey at the time. Neil saw the opportunity to expand the camping program to California and he and David came up with the idea for Camp Pacific Heartland, a summer camp experience in the Malibu Hills. That partnership lasts to this day. Eventually Camp Pacific Heartland changed its name to Hollywood HEART to represent its expanded activities in Southern California serving at-risk youth and the Malibu camp is now called Camp Hollywood Heart and has an arts based curriculum for youth 15-20 years old.
Arts are central to the Camp Hollywood HEART experience. Offerings include film making, acting, writing, music, culinary arts, fashion design, and dance. David says, "The arts give you a way to express yourself… it's not only fun and interesting and provides lifelong skills, it is an outlet for expression that all the kids need to feel empowered and confident." The first time campers arrive at Camp Hollywood Heart, they are often burdened with low confidence and little sense of themselves as an artist. After six days, they've done more with their chosen art form than they ever thought possible. After all the transformations he's seen, David knows this: "Camp is a spiritual, physical, and emotional journey. For someone struggling with an illness or problems at home, it's a life-changing experience."
Thank you, David, for partnering with One Heartland for nearly 25 years to bring camp to youth who need it most!