Neil Willenson
Camp Founder, CEO, and Resident Noodle from 1993-2010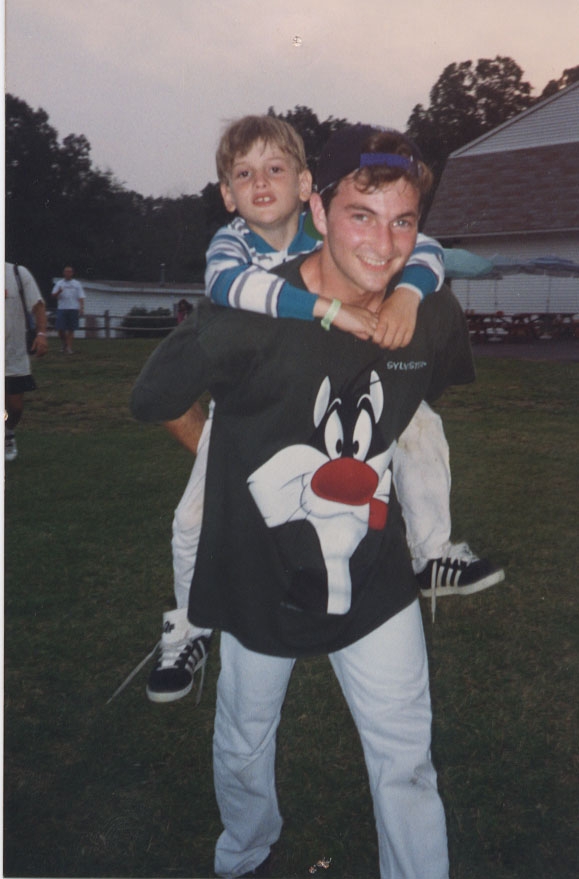 My life changed profoundly in 1991 when I met 5-year-old Nile Sandeen and his big brother, 7-year-old Sean. After witnessing the slings and arrows of HIV discrimination, cruelty and sadness, I was motivated to help create Camp Heartland, a true safe haven for children like Nile and Sean who were affected by HIV and AIDS.
"I have seen children go from a place of sadness to one of hope. I have seen children go from secrecy to liberation."
Some of the most meaningful moments of my life occurred during our camp programs. Many of my most significant moments of both joy and sadness were related to my time at One Heartland. One story that stands out took place during our very first summer in 1993. 10-year-old Ryan Chedester came to camp just weeks after surviving pneumocystis pneumonia so upon arrival he was very weak. He spent most of the first few days in our "Club Meds" infirmary and he missed the vast majority of activities. Yet during an evening devotion on the third night of camp, the candle was passed to Ryan and he simply and quietly said, "Camp Heartland is the best week of my life." I was struck by those words as he missed most of the fun activities, yet it was still his very best week. I said to myself, "If this was his best week, God only knows how bad his worst week has been." It was at that very moment that we decided we needed to become a year-round organization versus a one-time week-long camp. Our programs were making a life-changing impact for children and we needed to greatly expand… and do so quickly as we did not have the luxury of time.
I cannot summarize in just a paragraph how camp has changed my life. I have seen children go from a place of sadness to one of hope. I have seen children go from secrecy to liberation. I have seen children go from "death's door" to full and abundant health. I have seen children go from hopelessness to renewed purpose. In being a witness to some incredible moments of transformation and hope, my life changed for the better. The loss of more than 100 of our campers is something I will never fully "get over" but I am still filled with gratitude and hope for the relationships that we forged with thousands of children during a very critical time in their young lives. I am a far better man for having the blessing and privilege of knowing thousands of our campers and kindhearted volunteers.