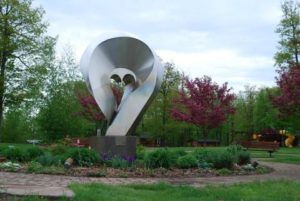 Today, Sunday Dec. 1st, is World AIDS Day.
One Heartland's founding mission was to provide a carefree week at camp for kids affected by HIV/AIDS – and in 1993, when One Heartland was founded, the disease was still higly stigmatized and misunderstood – and its treatment was in its infancy. There had been 360,000 reported AIDS cases in the United States up to that point – and 234,225 Americans had died of AIDS related complications since the first known deaths in 1981.
We have come along way since then, of course, in both treatement and understanding. While a cure has not been developed, the disease can be managed through a series of drug "cocktails" and most patients who receive a positive diagnosis are able to live normal lives with adequate medical care.
But we still have so much to do.
According to the CDC, 1.1 million people with HIV are living in the United States. And in 2010 alone, an estimated 15,529 people with an AIDS diagnosis died.
HIV/AIDS is also still a large problem among our youth population. Each year in the United States, 50,000 people test positive for HIV – and one in four of those are young people ages 13-24. As of 2011, there were an estimated 4,500 children under the age of 15 living with HIV in the United States. And the sad fact is that the majority of these youth are from inner city areas where they lack proper medical care and social services. We know this all too well at One Heartland, as over 80% of the families we serve live at or below the poverty line.
Worldwide, AIDS has killed 36 million people to date – and 1.6 million people just this past year.
In 2012, the United Nations estimated that 35 million people were living with HIV, and the number of infections is on the rise in Africa, Europe and Central Asia.
Over the last 20 years, our mission has grown to serve children, youth and families affected by other health and social challenges – not just HIV/AIDS – but on this World AIDS Day we thought it was important to pause and reflect back on our founding mission. We are proud of the communities and stigma free environments we have provided over the years to children affected by HIV/AIDS – and we hope to continue to do so until a cure is found.