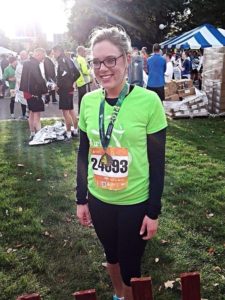 We are immensely pleased to announce that Jessie Fiene has joined the One Heartland team as our new development associate! In this new full-time position based in Minneapolis, Jessie will be focusing on fundraising, donor relations, database management and data entry.
This will be Jessie's second stint with One Heartland – she was previously an intern with One Heartland in Spring 2014, so she already knows the organization and its mission well. Jessie has a Bachelor's degree in marketing and communications from the University of Wisconsin River Falls, and was most recently a manager at the Stillwater Olive Oil Company.
We are very excited to have Jessie on board, and can't wait to see all the amazing things she will do! Please join us in welcoming Jessie to the One Heartland family.