National nonprofit based in Minneapolis elects Ameriprise Financial executive Sachin Mehta to its board.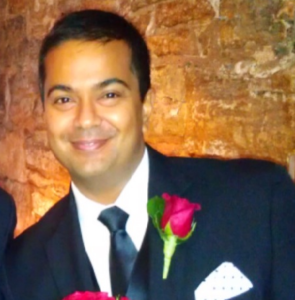 February 11, 2015 – Minneapolis, Minn. – One Heartland is pleased to announce its newest board member, Sachin Mehta. Mehta will bring a wealth of knowledge to the organization, now in its 22nd year, and his background will complement those of current board members and senior staff.
Mehta has a Bachelor's degree from Laxminarayan Institute of Technology and a Master's from the University of Missouri. He has worked as a risk analyst and financial consultant and manager at companies including Accenture, Cargill and U.S. Bancorp. Mehta is currently the Vice President, Corporate Systems Technology at Ameriprise Financial, Inc.
Mehta has an incredibly strong financial and technical background that will add to One Heartland's financial strength as a board member. His passion for working with youth is in perfect alignment with the organization's mission and values.
"One Heartland is an organization that exemplifies the statement 'every person counts,'" Mehta says. "Community service and volunteerism are an investment in our community and the people who live in it. Everyone, rich or poor, takes from society and volunteering unites people from diverse backgrounds to work toward a common goal. But it's the smile from a child or a happy camper that shows you're really making a difference in someone's life. And that's the greatest feeling in the world."
"We are lucky and grateful to welcome someone with Sachin Mehta's credentials, experience and vision to our board," says One Heartland Executive Director Patrick Kindler. "His strong business background will help ensure that One Heartland can continue to send kids to camp for years to come."
About One Heartland:
One Heartland is a Minneapolis-based non-profit that has run camp programs for children facing significant life challenges for more than 20 years–challenges such as HIV/AIDS, homelessness and identifying as LGBT.  Learn more at oneheartland.org.