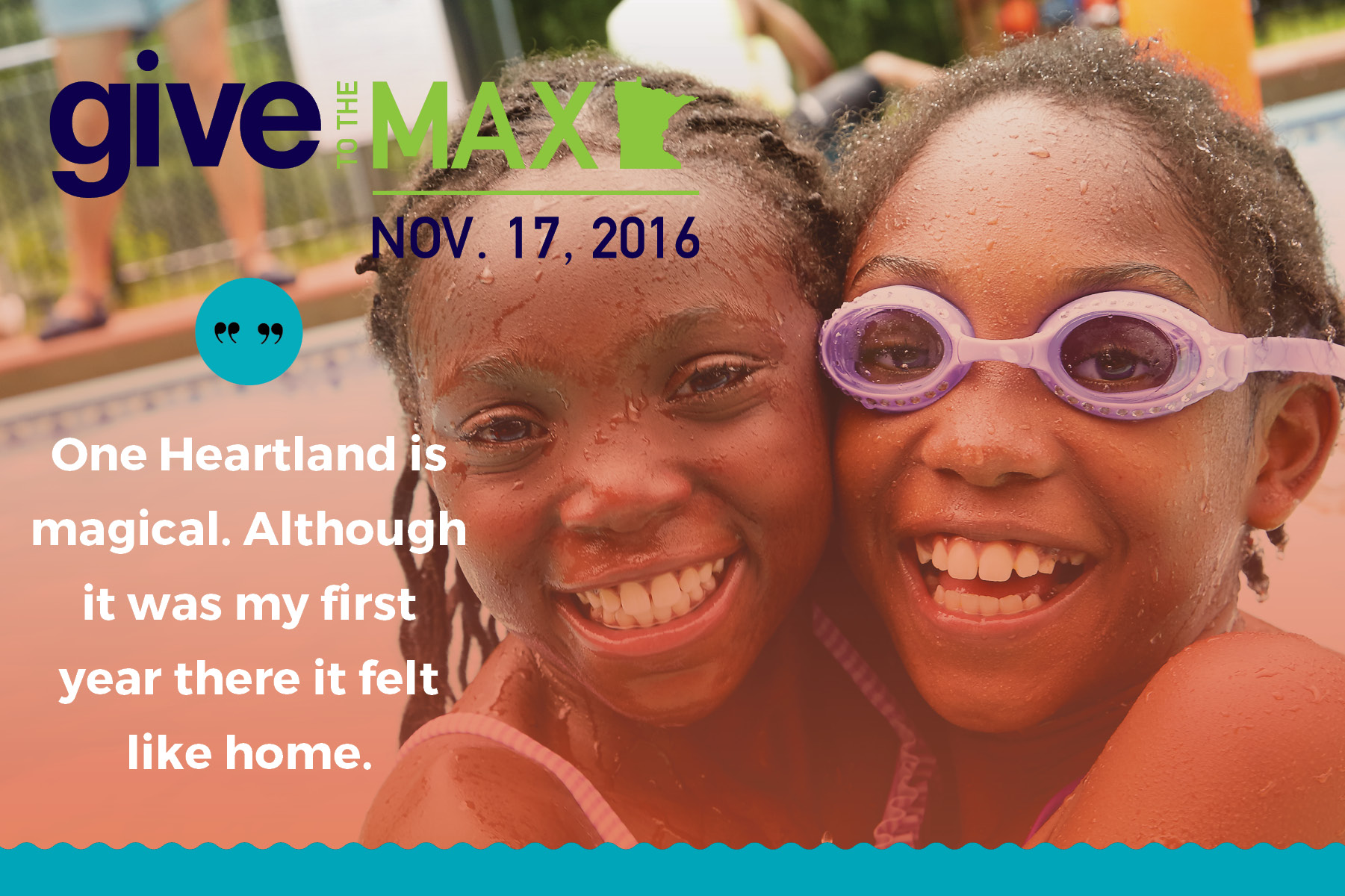 Thank you for being part of the One Heartland family!
Each year, thousands of generous supporters around Minnesota just like you celebrate Give to the Max Day by making online donations on
GiveMN.org
. Your generosity on this day makes a difference far beyond the 24-hour giving event.
Please join us on November 17, 2016, for Give to the Max Day and help us continue to change lives by giving the gift of camp to the kids who need it most.
Your donation of any amount on Give to the Max Day could send 2 or even 20 kids to camp. How? On November 17, every gift made on GiveMN.org will be entered into an hourly drawing for a $1,000 GiveMN Golden Ticket to be awarded to a nonprofit organization. Your gift could instantly turn into an extra $1,000! That's two kids who you could send to camp for just $10.
Here's the best part: Two donations made on GiveMN.org during the Give to the Max Day campaign will be randomly selected to receive a $10,000 Super-Sized GiveMN Golden Ticket! The more camp lovers who give on November 17, the more chances we have to win! $10,000 means we could send 20 more kids to camp. All it takes on your part is one small gift.
Be sure to mark your calendar and make your gift on November 17 or
schedule your gift now
. Any gift made between now and November 16 will be scheduled to process on Give to the Max Day November 17, making them eligible for the golden ticket drawings and other great prizes!
There will never be a better time to give if you want to get the most from your gift. Thank you for all you do for the One Heartland community!