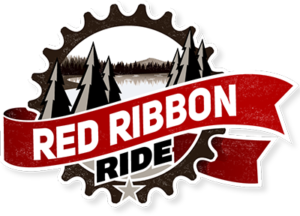 Red Ribbon Ride is a fully supported 4 day, 300 mile bike ride to raise vital funds for HIV/AIDS services, treatment, prevention and awareness. Red Ribbon Ride 2016 will take place July 21st – July 24th, 2016. The Red Ribbon Ride benefits 8 HIV/AIDS service agencies here in Minnesota; African American AIDS Task Force, Clare Housing, Hope House of St. Croix Valley, Minnesota AIDS Project, One Heartland, Park House, Rural AIDS Action Network and The Aliveness Project. Whether you are first time rider, experienced veteran, looking for a physical challenge, cycling through Minnesota or have a connection to the cause the Red Ribbon Ride is for you. Join us. Make your difference.
One Heartland Executive Director Patrick Kindler is riding for Team One Heartland – if you're ready to make your difference, join our team today! Red Ribbon Ride has plenty of resources on fundraising and training for the ride and will be there to support you every step of the way! If you can't ride, there are plenty of opportunities to volunteer, join the crew, and more.
We can't wait to see you this summer (and stay tuned for Pedal Camp this fall)!