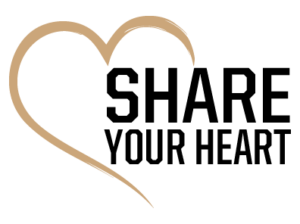 For 16 years, Wisconsin Hospitality Group has worked with Camp Heartland to make sure that our camp programs can have an even bigger impact on the lives of young people affected and infected by HIV/AIDS. This year they renewed that commitment with another successful Share Your Heart campaign.
The campaign, which allowed diners at 82 participating WHG Pizza Hut restaurants to donate $1 when they dined or called in, has raised almost $900,000 for Camp Heartland over 16 years. This year, they added more than $65,000 to that total. The campaign ran from April 27 to May 31, providing a great boost to the beginning of the camp season. Camp Heartland provides social acceptance, psychological support, and traditional summer camp fun at low or no cost to families. The Share Your Heart campaign helped make smiles like this possible all summer long: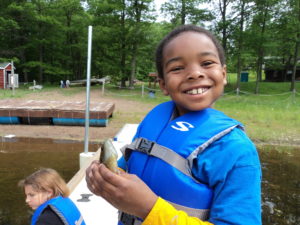 "This summer was better than ever, and it was all thanks to generous supporters like Wisconsin Hospitality Group," said One Heartland Executive Director Patrick Kindler. "The Share Your Heart campaign has given us the security over the years to focus on making Camp Heartland as exceptional as possible and to ensure that every child who visits Camp Heartland comes away with new friends, new knowledge, and new memories of what we hope is one of the greatest weeks of their lives. Wisconsin Hospitality Group does so much more than manage restaurants – they take an active interest in transforming the lives of young people in need for the better."
"We are thrilled to continue our support of One Heartland, Inc., an organization dedicated to improving the lives of children, youth and their families," said Mark Dillon, President and CEO of Pizza Hut Hospitality Group. "Pizza Hut has always been committed to encouraging and strengthening the community and we are honored to support One Heartland, Inc."
We would like to offer a giant thank you to Wisconsin Hospitality Group for their continued support and ensuring that Camp Heartland will have an impact on those affected by HIV/AIDS for years to come!