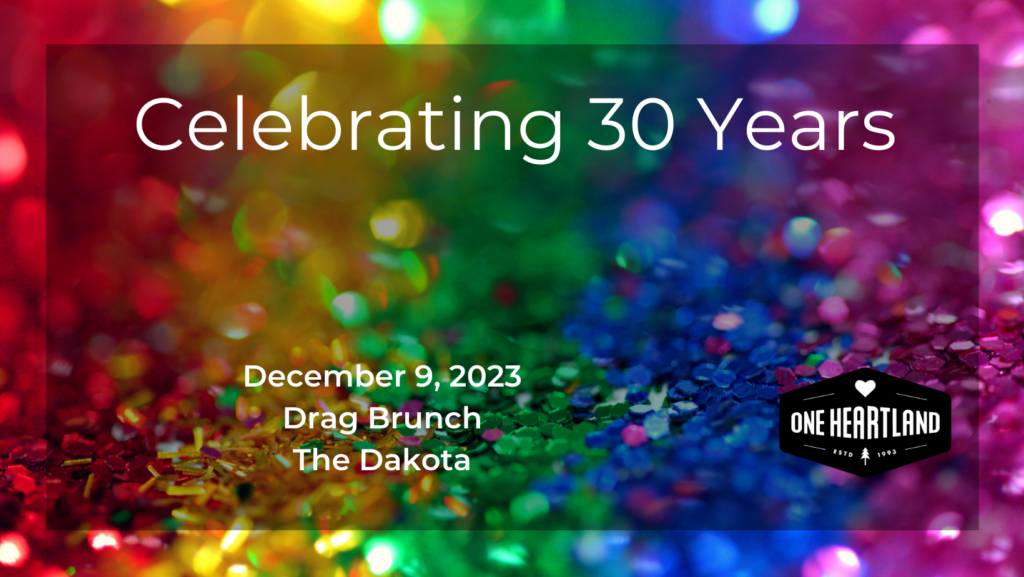 One Heartland provides life-changing summer camp experiences to young people impacted by HIV/AIDS, LGBTQ+ young people and LGBTQ+ families. Camp started with a dream to give kids living with HIV/AIDS the best week ever. Camp has been a sanctuary and a home for more than 10,000 kids.
For our 30th Birthday we are Switching up the Evening Attire for Drag Brunch Glam: Join us for a morning of festive flair and giving back, where community building meets fabulous fun!

December 9, 2023 – The Dakota
11:00am Doors Open
11:30-1:30pm Best Family Friendly Drag Show On Earth
For tickets and sponsorship opportunities, click here.