Camp Supporters (2005 – Present)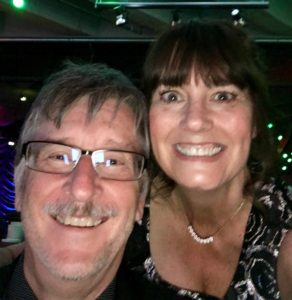 Bob and Celeste Rekieta first heard about One Heartland during a Cities97 concert at the Metropolitan Club in 2005. Compelled by the heartwarming stories of our campers, they decided to begin supporting camp for kids living with or affected by HIV/AIDS. Since then, they have continued to support us as we have grown and identified other populations that could benefit from the power of camp. As time went on, the Rekietas were able to give more and more. Bob and Celeste continued to give because they knew that without One Heartland, so many kids wouldn't be able to have a camp experience and find a place where they feel accepted and loved. They also support other organizations that focus on kids, sharing how they love any cause that allows kids to be kids, enjoy play, and forget about their struggles.
Bob and Celeste have been forever changed by One Heartland. Our organization introduced them to the joy of philanthropic giving and changing the lives of others. The Rekietas have also become great friends with many of our long-term staff including Patrick Kindler, Susan Leckey, and Jill Rudolph who they enjoy outings with on a regular basis.
And One Heartland has been forever changed by the friendship and support of the Rekietas. They have been pivotal in several major projects over the years, and we can always count on their generous support as we continue to bring camp to kids who need it most.